10 Best Designer Sneakers For Women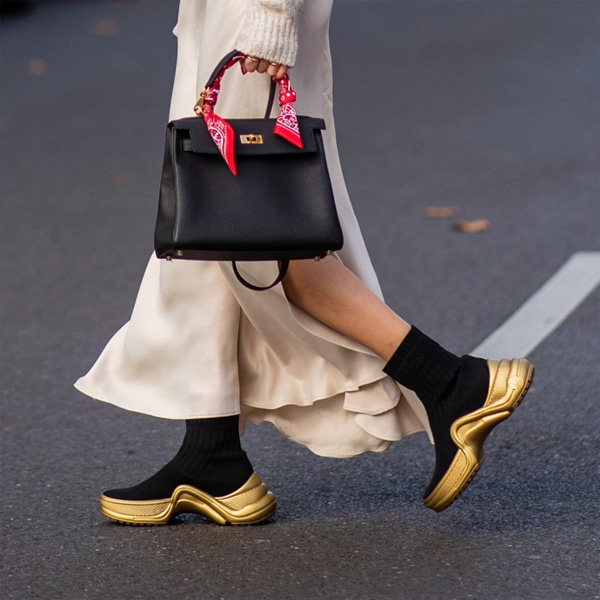 That 'Miranda Priestly' aura can only last for so long, especially if you're wearing a blistering pair of Christian Louboutins. It's a well-known fact that fashion often demands sacrifice, but should it really involve pain?
Ladies, it's time to put those cutesy Jimmy Choos to bed. There's a huge selection of designer sneakers for women at your disposal instead—ranging from Chanel to Valentino and more.
Flat-footed in design, luxury sneakers provide the comfort of everyday runners and have an air of haute couture exclusivity.
It also doesn't hurt to mention that athleisure continues to be a prevalent trend, so you don't have to worry about out-of-season styles here. From chunky platforms to traditional lace-ups, there's a shoe out there calling your name.
Care to add to your ever-growing shoe collection? If so, then consider our top 10 list of the best designer sneakers for women as more of a shopping list rather than a countdown.
Finding the Best Designer Sneakers For Women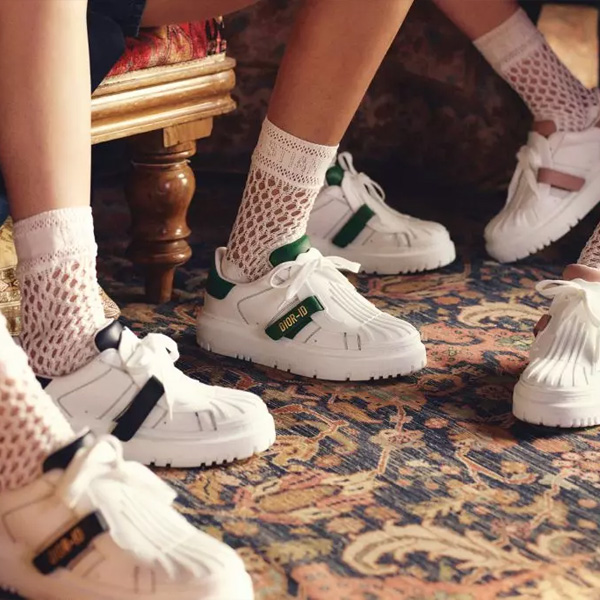 A good pair of designer sneakers should be able to handle normal wear and tear. Of course, durability relies on construction and the materials used.
Most reputable brands use a typical blend of canvas, leather, rubber, plastic, and synthetics.
If well made, the shoes should feel thick and sturdy in silhouette. Obviously, flimsy textiles will usually result in future rips and holes.
Other features, such as EVA midsoles, ankle support, and adjustable buckles, are considered great assets to have, especially if you suffer from foot pain.
Out of the hundreds of best designer sneakers for women, it's important to consider your personal taste in footwear before settling on a pair.
For instance, do you prefer a chunky silhouette, or can you make do with a simple pair of tennis shoes? At the end of the day, your chosen design should align with your current aesthetic.
The 10 Best Designer Sneakers For Women
Late for your 12:00 o'clock meeting, you scurry past the office door to be presented with a pair of Prada heels. They definitely give off major boss-babe energy, but they're not the most practical pair of shoes for someone who's running behind schedule.
If you want to exude the same degree of intimidation, minus the foot pain, we highly recommend investing in some designer sneakers for women. From Alexander McQueen to Givenchy, these sneakers are perfect for those who value comfort and style.
Can't decide on a pair? If so, we'll highlight a few of the best designer sneakers for women trendsetters to consider. Be sure to check out our FAQ section as well, where we'll address some of your burning questions related to luxury footwear. 
What Are The Most Popular Designer Sneakers Women?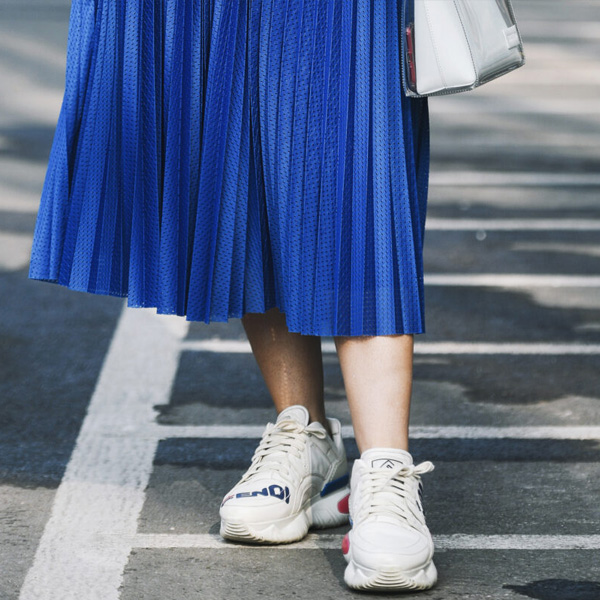 We get it—you only want the crème-de-la-crème of haute couture kicks. Given the expense, it's probably best to be picky when it comes to buying a new pair of shoes.
Here are some of the most popular brands that sell designer sneakers for women.
Chanel: Chunky in silhouette, this designer brand takes a much-needed break from classy tweed suits and bags in an effort to jump onto the athleisure trend.
Balenciaga: Considered a favorite of Lizzo and Cardi B, this haute couture label offers a stunning selection of sock shoes.
Gucci: In the mood for something bolder? If so, you can always opt for monogram prints and loud embellishments, such as those offered at this designer brand.
Comme des Garçons: We're specifically referring to their collab with Converse. Accentuated with an iconic red heart, it's a simple way to add a designer drip to your casual outfit.
Why Are Designer Sneakers So Expensive?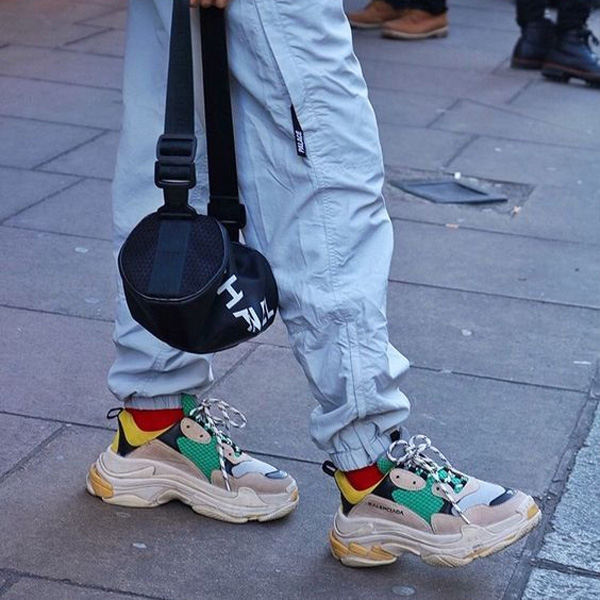 Like any designer brand, price is typically justified in two ways: exclusivity and construction. You're mostly paying for the company name itself, as luxury labels heavily depend on their esteemed reputation in order to make sales.
Not only are you dropping $500 on a pair of luxury kicks, but you're also investing in the prestige and 'class' that comes with them. Only a few customers can actually afford a pair of Chanel shoes, which puts you in the 1% pool that can.
Material composition is another factor to consider. Some designer brands use a high-quality blend of leather and printed canvas. Other embellishments, such as embroidery or crystals may be responsible for hiking up the final price.
How To Clean Designer Sneakers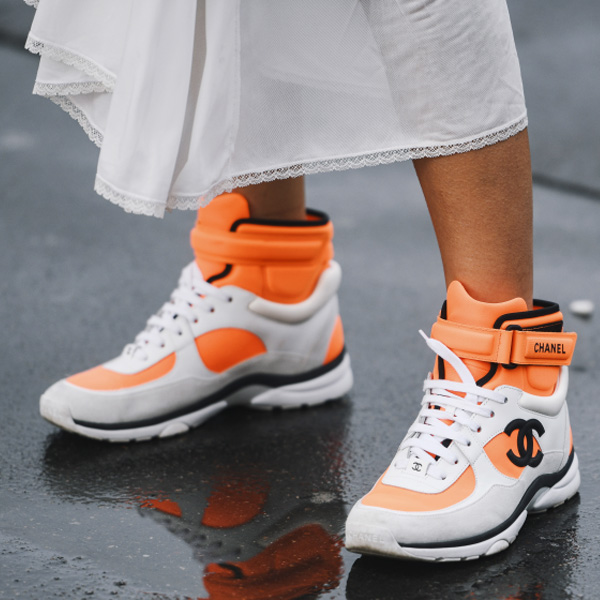 Designer sneakers require routine care and maintenance in order to ensure continued wear. We recommend brushing off any surface-level debris with a microfiber cloth. For stains, a damp rag can do wonders by eliminating any blemishes.
In terms of storage, most experts agree that footwear should be stored in a dark and dry environment. Bonus points for those who decide to conceal their kicks in a shoebox.
Are Designer Sneakers Worth It?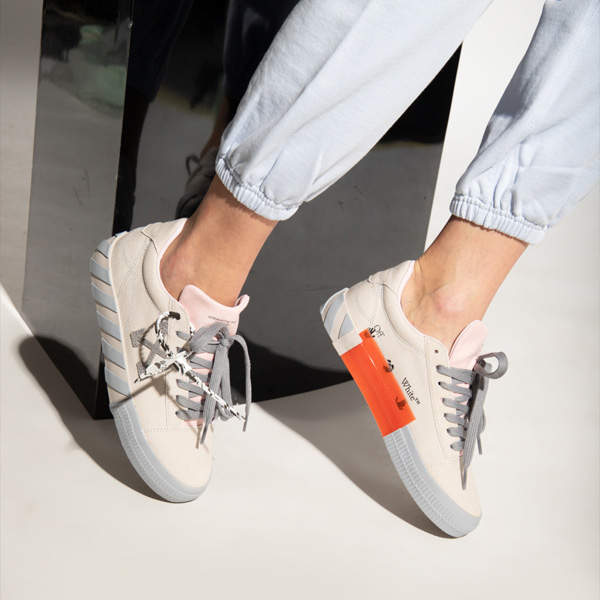 Sneakers are considered a wardrobe basic. Compared to Oxfords, flats, and heels, they're usually the go-to shoe for many casual dressers.
That's why we believe that investing in a pair of designer kicks is worth the money. High-quality in construction, you can rest assured that your coveted pair of Chanel sneakers will last for a couple of years.
Of course, it's still important to consider your personal aesthetic before settling on a design. For instance, are you the type of person to wear sneakers, or are you a boot kind of gal? At the end of the day, customers should feel confident when committing to a new pair of shoes.
How To Style Designer Sneakers
Designer sneakers require some major outfit consideration. You don't want all of the attention to be directed toward your feet, which is why it's important to create a cohesive ensemble. Below, we'll share some tips on how to style your new haute couture kicks.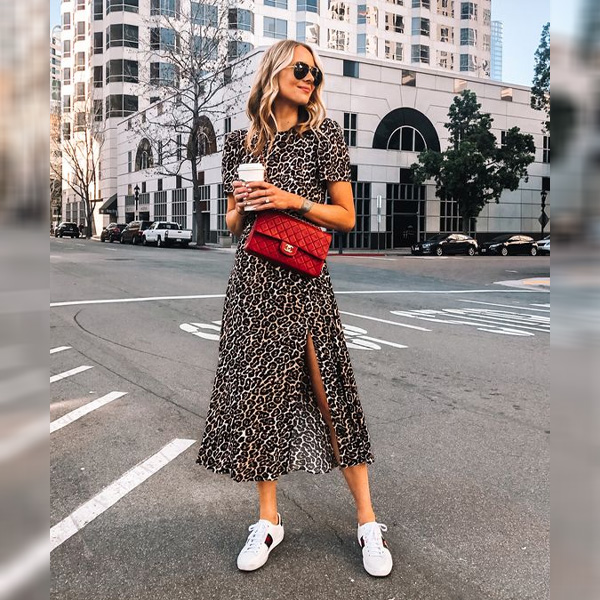 Gucci tennis shoes are relatively simple in silhouette. That being said, their iconic green and red stripe require a stylish outfit to match.
As seen here, we recommend opting for a cheetah-print dress and a bright red crossbody bag. Vibrant with color and pattern, this is the perfect way to style your designer sneakers.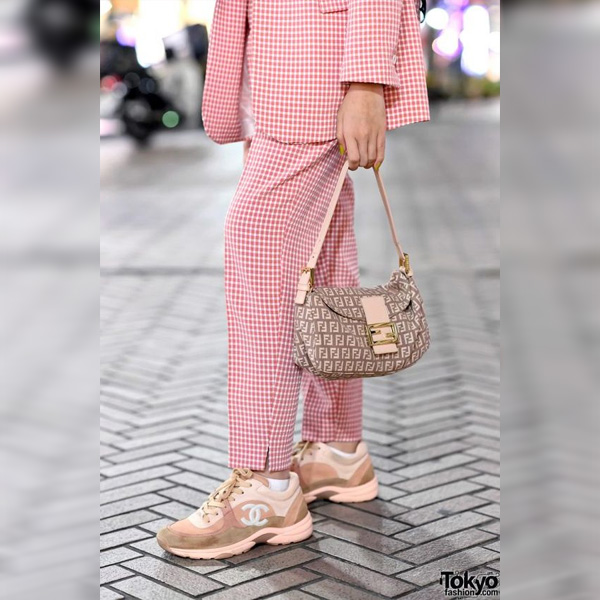 You can never go wrong with a cute matching set. Composed of a red and white gingham suit, this vibrant outfit blends beautifully with a pair of neutral-colored Chanel sneakers. For accessories, we suggest adding a Fendi bag for additional pizazz.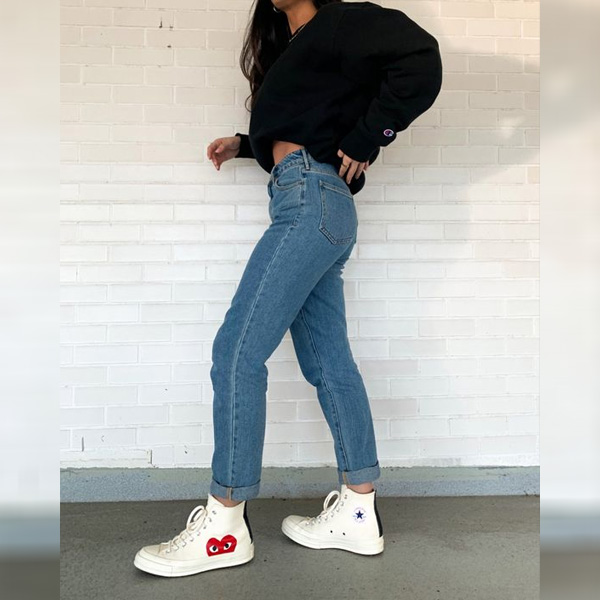 Converse sneakers and jeans go hand-in-hand. With that in mind, it seems only natural to pair your Comme Des Garçons Play shoes with a pair of high-waisted denim jeans. Accentuated with a black crop top, this is an effortless way to elevate any casual outfit.
Get Access to Exclusive Deals
Subscribe for free to get exclusive deals in your inbox. 100% privacy