10 Best Designer Hoodies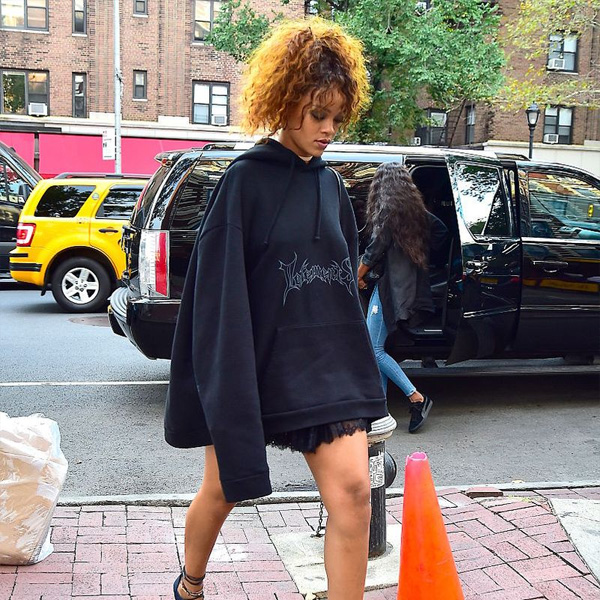 Netflix binging in a ketchup-stained sweatshirt isn't the most attractive image. If you intend to dress to impress, it's imperative to put forth some styling effort.
Don't worry—this doesn't involve a penguin suit and an uncomfortable pair of Oxfords. Instead, there are hundreds of designer hoodies at your disposal.
From Balenciaga to Gucci, fashionistas can shop for the trendiest designs in the comfort of their own home.
Best paired with sweatpants and a bowl of popcorn, a designer hoodie is all you need to embody that lazy but lavish attitude.
Sure, it costs an abysmal $500 for a simple sweatshirt, but let's be honest with ourselves here. How many times will you actually wear those Jimmy Choo heels compared to a fleece-lined hoodie? Ahem, we rest our case.
Designed to cater to your inner couch potato, here are 10 of the best designer hoodies. Also, be sure to check out our FAQ section, where we'll answer some common queries about luxury clothing.
Finding The Best Designer Hoodies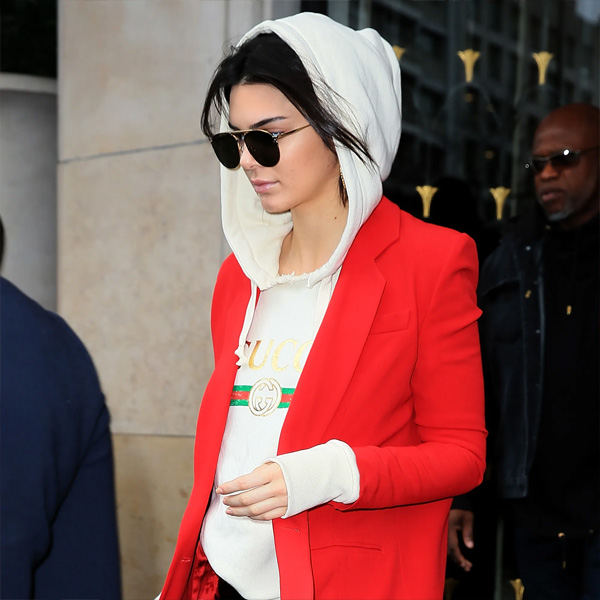 When you think of designer goods, it's common to imagine a heavenly mix of mink fur, vicuña wool, and mulberry silk.
In regards to luxury hoodies, you may find it disappointing to know that most brands use a typical blend of organic cotton, polyester, and fleece.
Of course, there are more 'boujee' options out there if you're craving something extra, but these top three contenders are usually the go-to textiles for many apparel companies.
Sturdy, soft, and resilient under stress, it's somewhat reassuring to know that even designer brands rely on the basics.
Comfort, practicality, and design are three other factors to consider when buying apparel. No one likes an itchy grandma sweater, nor does anybody covet a super outdated pattern.
At the end of the day, you should select a designer hoodie that aligns with your current aesthetic. Trust me, nothing's more humiliating than never wearing your $1,000 investment.
The 10 Best Designer Hoodies
That bomber jacket isn't that impactful, it's too hot to wear a puffer, and the clear skies declare no reason for a raincoat. It's no secret that fashion comes with a lot of excuses, which is why we're keen to own one of each garment.
In the event that you're feeling especially lazy, you can always count on a hoodie as your go-to. Casual, comfy, and practical, it's probably best to invest in at least one or two sweatshirts for those who commonly wear them.
From Acne Studios to Gucci, we've rounded up a few of the best designer hoodies for trendsetters to consider. We'll also provide some styling tips down below.
What Are The Most Popular Designer Hoodies?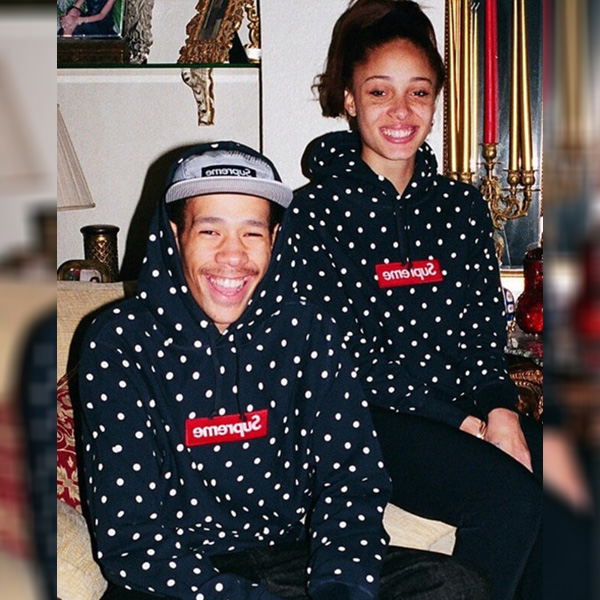 It takes a certain amount of confidence and determination to wear a skin-tight dress or a full-on tuxedo. Stiff in construction, it's no wonder why most of us prefer comfort over style.
All things considered, whoever said that practicality can't look fashionable? Celebs, influencers, and trendsetters alike have all sported a designer hoodie on an occasional basis, including a few notable favorites offered by these four brands:
Acne Studios: Oversized in silhouette, this designer brand offers a simple selection of hoodies to choose from. They're relatively free of bells and whistles to help encourage wearability.
Kenzo: This Parisian brand is home to dozens of in-season hoodies on its website. This includes designs for men and women.
Gucci: Nothing screams "I live for luxury goods" more than Gucci. They typically feature bold designs, such as those printed with the iconic GG logo.
Supreme: Considered the go-to brand for many hypebeast fanatics, their line of hoodies typically includes the brand's signature red logo on the front.
Why Are Designer Hoodies So Expensive?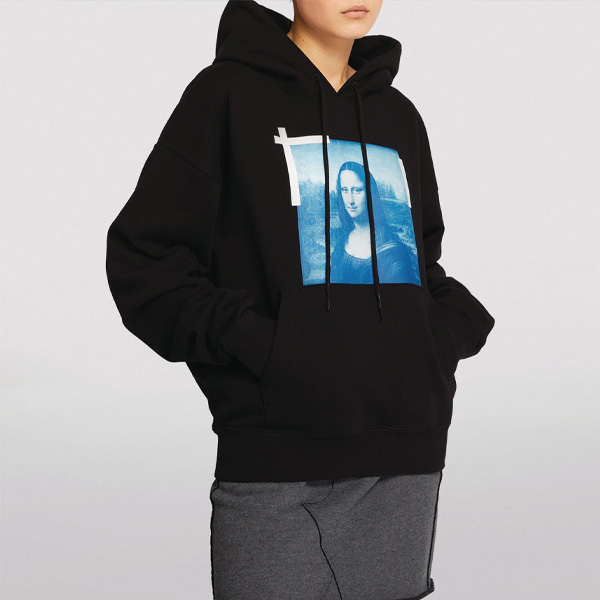 If you're well-familiar with the haute couture industry, then you'll know that most of the expense is due to hype. Luxury brands depend heavily on exclusivity and their company reputation in order to gain profits.
Sure, you're forking over $2,000 on a designer hoodie, but part of that expense is the flex itself. You're automatically placed in the 1% pool of customers who can actually afford a Gucci sweatshirt. And for some, that's something worth investing in.
For some brands, a portion of the money goes into the craftsmanship and materials used. Some fabrics, such as vicuña wool and silk, are relatively hard to work with and difficult to source.
Other embellishments, like embroidery and beadery, may be partially responsible for the high markup.
Are Designer Hoodies High Quality?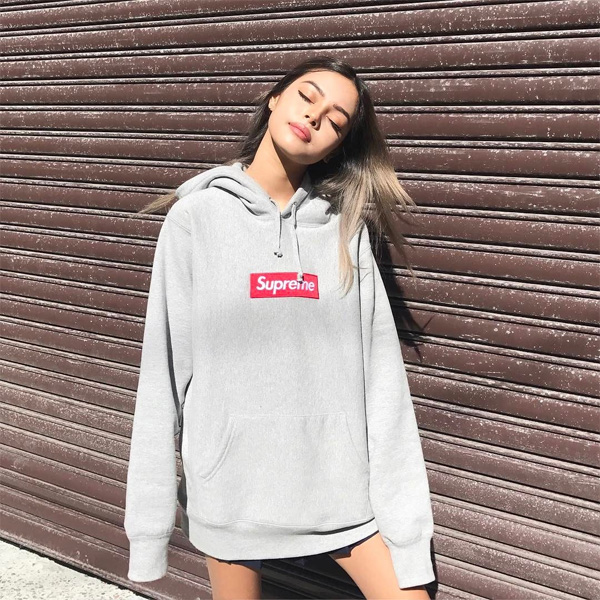 As previously mentioned, most designer hoodies are constructed with a common blend of cotton, polyester, and fleece.
Craftsmanship isn't something over the top, considering that most luxury brands utilize the same manufacturing methods as other 'normal' sweatshirt labels.
If it's any consolation, luxury apparel offers the same degree of resilience, softness, and durability you'd typically find at Adidas, Aerie, or Garage. The main point of difference is the brand itself, as customers are keener to rep Gucci over Nike.
Which Designer Hoodies Are the Comfiest?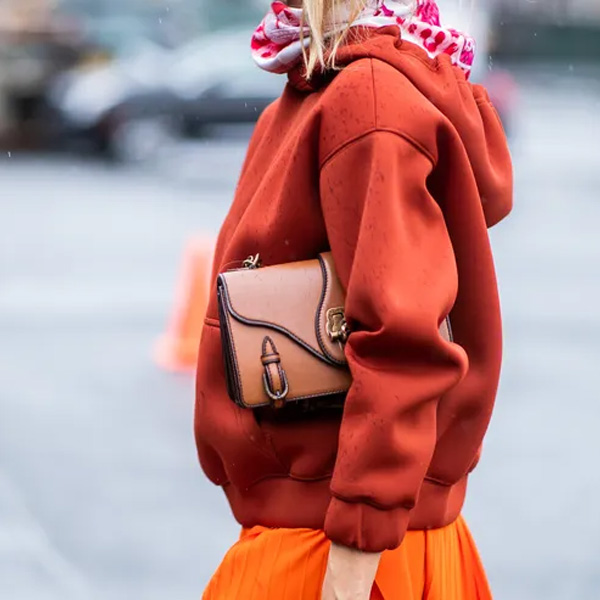 "Sorry, Grandma, I can't cozy up to Gilmore Girls in a 100% wool sweater."
If you're looking for something a bit more comfortable, there are a ton of designer hoodies on the market. This includes brands like:
Jacquemus: Made out of 100% cotton, this designer brand features oversized silhouettes to help keep things more breathable.
Balenciaga: Customers can find a wide selection of fleece-lined sweatshirts to choose from, such as the Men's Cities London Hoodie in Black.
Moncler: Designed to be soft and comfy, this brand's selection of in-season hoodies will have you drooling.
Selkie: This designer brand is best known for its selection of puff dresses. They also sell the coveted pillow hoodie as a more comfortable alternative.
Are Designer Hoodies Worth It?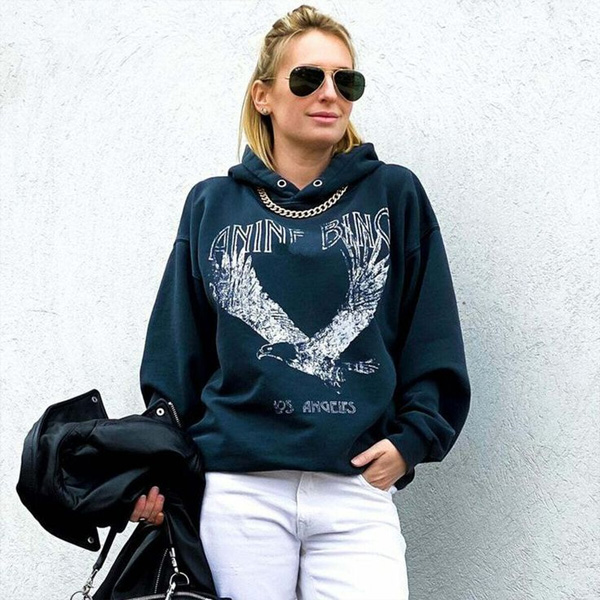 Compared to sky-high stilettos and suffocating LBDs, hoodies are ultra-practical. You never have to worry about comfort here, as sweatshirts are always known to offer that cloud-nine experience.
Often oversized in fit, most of the sweatshirts we featured have a loose silhouette to help keep things cozy and breathable. Plus, you can always count on cotton and fleece as two of the softest fabrics in the world.
The best part about designer hoodies is that they can be worn with almost anything. If you're in need of some outfit ideas, we'll be sharing a few examples in the next segment.
How To Style Designer Hoodies
As previously promised, we'll provide some outfit inspo to help you sport your new designer hoodie! Don't worry—this list won't exclusively include the coveted pair of sweatpants.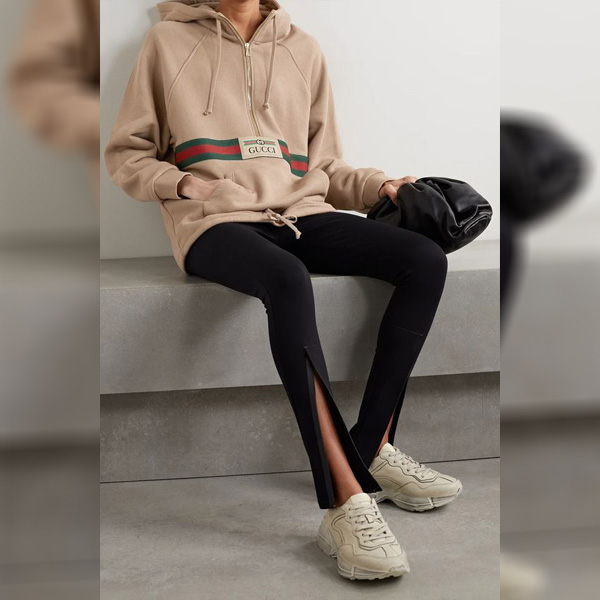 Instead of wearing the usual pair of slacks, why not opt for some slim-fit leggings?
Not only do they elongate your legs, but they provide some much-needed shape when paired with a boxy sweatshirt. For shoes, we recommended wearing some simple lace-ups to keep things casual.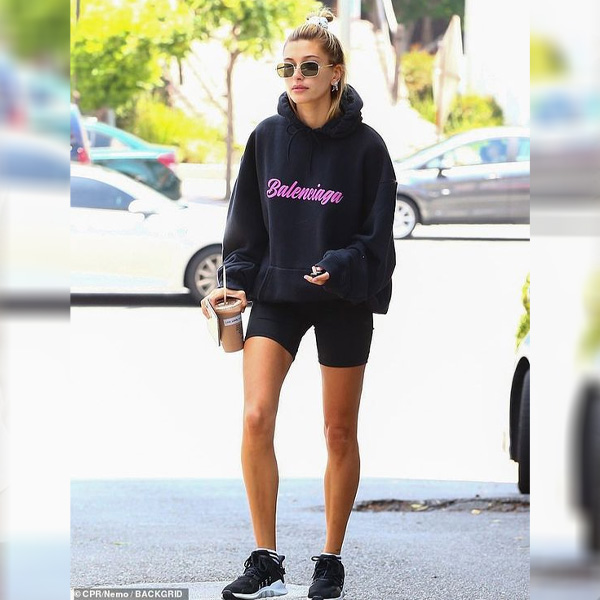 Princess Diana knew how to construct a cohesive outfit. So we recommend taking a page out of her style book by re-creating this iconic look.
Fashioned by Hailey Bieber, this ensemble features a Balenciaga hoodie paired with biker shorts. Accentuated with runners, it's the ideal OOTD to opt for if you prefer something a bit more casual.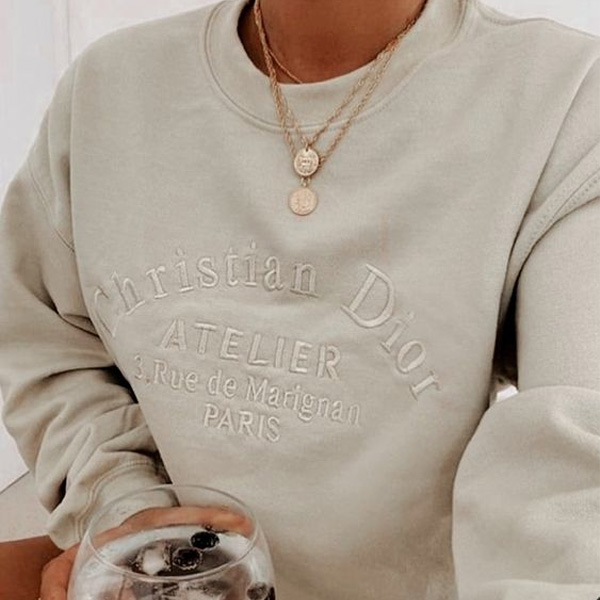 Sure, hoodies are intrinsic to the 'couch potato aesthetic'—but you shouldn't use them as an excuse to skimp on accessorizing.
We highly recommend stacking on some necklaces for a touch of bling. You can also add some rings, earrings, and bracelets if you're feeling especially fancy.
---
Get Access to Exclusive Deals
Subscribe for free to get exclusive deals in your inbox. 100% privacy