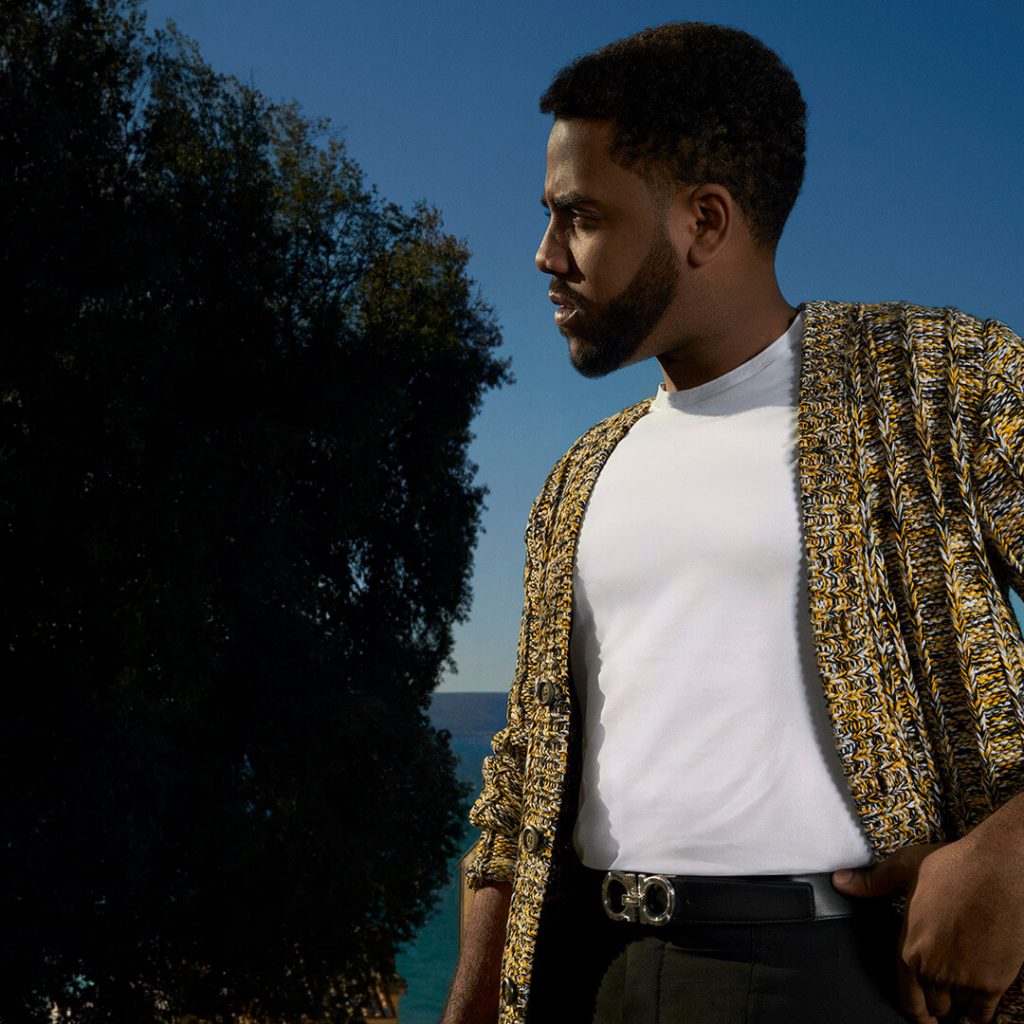 Like the forgotten bolo tie, belts deserve some TLC as well. They're usually considered an afterthought when it comes to accessorizing, as many outfits work well without the presence of one.
Of course, they're not solely treated as a fashion statement, since belts are also used as a functional asset.
For instance, they're used to prevent sagging and accidental buttcrack peaks—so can we get an overdue round of applause for this wardrobe basic?
If you're in dire need of a leather belt to wrap around your waist, we've gathered some of the best men's designer belts that are sure to accentuate any outfit.
You'd be surprised to know the number of options out there, as brands like Thom Browne, Burberry, and Salvatore Ferragamo offer a broad selection of must-haves on their website.
Finding The Best Men's Designer Belts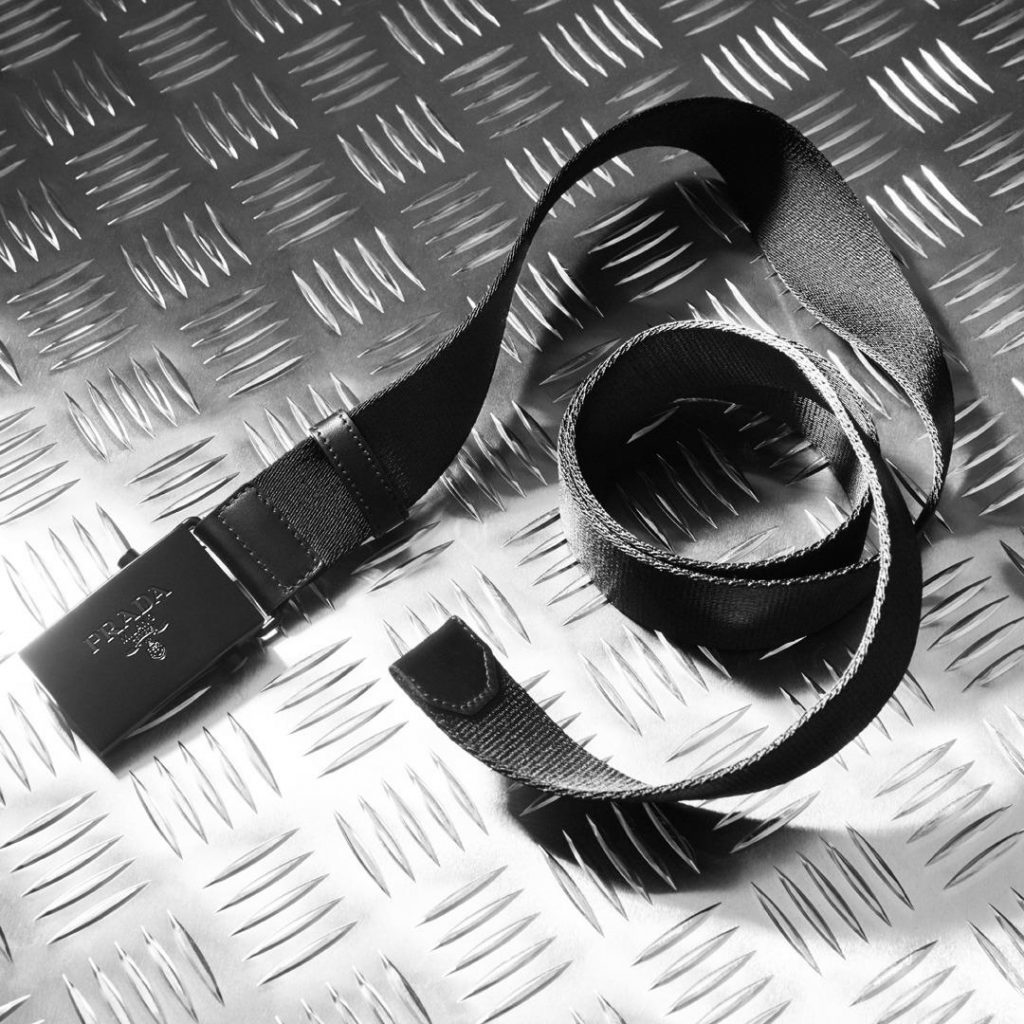 Belts serve three purposes. One, they're used as a fashion statement. Two, they help cinch in the waist. And three, they prevent your bottoms from sagging down.
It's important to find a design that checks all of these boxes since this helps guarantee quality and continued wearability.
A good amount of men's designer belts are made out of leather or heavy cotton.
They should feel durable and resilient under stress. Of course, you should look out for other key assets such as buckles, clasps, and the number of punch holes it has.
Aside from material quality, customers should also consider what design to opt for. Belts come in a variety of shapes and colors, plus they include various embellishments, so it's important to assess your current aesthetic before choosing a design.
It's worth noting that some designer belts come in a range of sizes. If you typically lean on the smaller or bigger end of the measurement spectrum, it's probably best to double-check the options that are available at your chosen brand.
The 10 Best Men's Designer Belts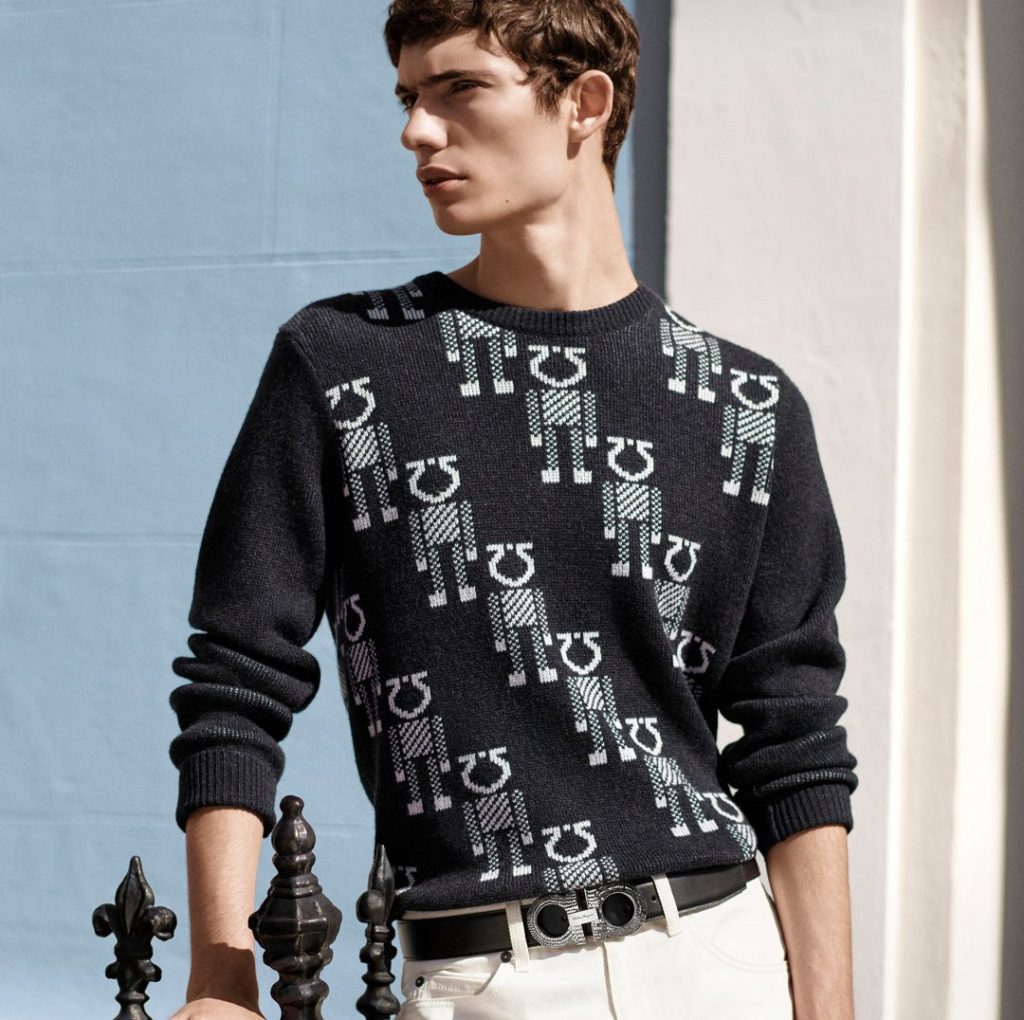 There's nothing more irritating than putting together an outfit, then realizing that it's missing a fundamental piece.
There's no doubt that you look fabulous in a fitted blazer and a pair of tuxedo pants, but you can't help but feel that it's missing a certain cherry on top.
Instead of adding a tie, a colorful pair of socks, or a fancy watch for bling, why not opt for a chic designer belt?
From Givenchy to Prada, we've rounded up a few of the best men's designer belts that are sure to tickle your fancy. Before you sign off, be sure to check out our FAQ section, in which we'll answer some of your burning questions related to this accessory.
What Are The Most Popular Men's Designer Belts?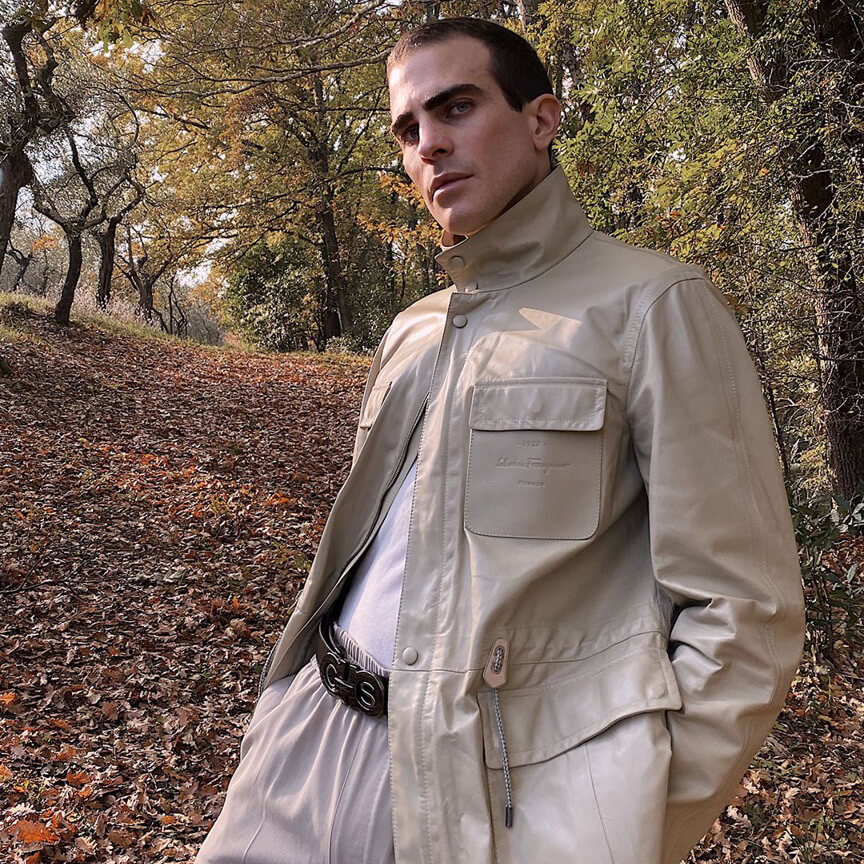 Designer belts are known as expensive accessories. With that in mind, it's important to be absolutely confident about your purchase before hitting the checkout.
Of course, you can relax knowing that our top 10 list of the best designer belts is considered the créme-de-la-créme of accessories. But for those who still feel overwhelmed with the shopping process, we'll provide a condensed list you can follow.
Salvatore Ferragamo: Exquisitely constructed with premium materials, this luxury brand typically prefers leather luxury goods.
Burberry: If you're not a fan of monochrome hues, then we recommend opting for the classic Burberry print.
Prada: Those who covet the finesse of black Prada bags will be glad to know that the brand also offers the same aesthetic for its belts.
Off-White: Tired of the overused corporate look? If so, this luxury brand offers another alternative that's definitely streetwear appropriate.
Why Are Men's Designer Belts So Expensive?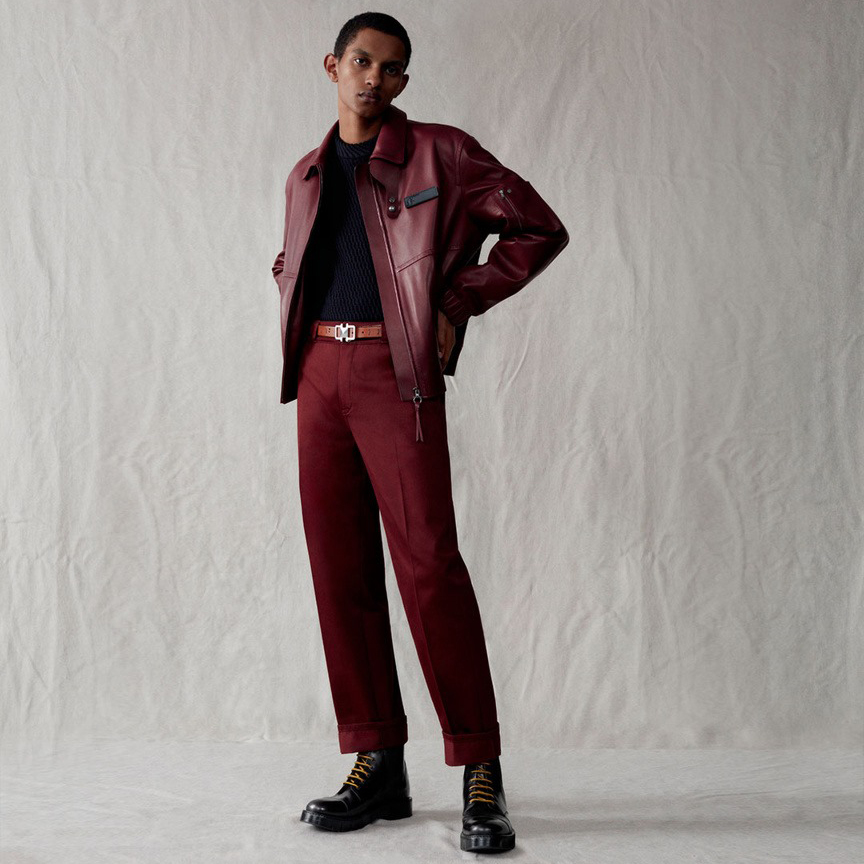 From jewelry to bags, anything that's considered designer is bound to be expensive. Belts are no exception, as you can easily find a design that's well past the $100 limit.
If you're wondering why these items cost so much, the expense is usually justified by two things: hype and quality construction.
Luxury belts are made with the best materials, whether that be calf leather or printed canvas. Made to withstand stress, customers can relax knowing that they'll last for years of use.
It's no secret that designer brands rely on hype and company reputation in order to drive up sales. With every $500+ purchase, customers are also given bragging rights.
Not many people can afford a $460 Salvatore Ferragamo belt, and owning one automatically places you in the 1% pool that can.
What Are Men's Designer Belts Made Of?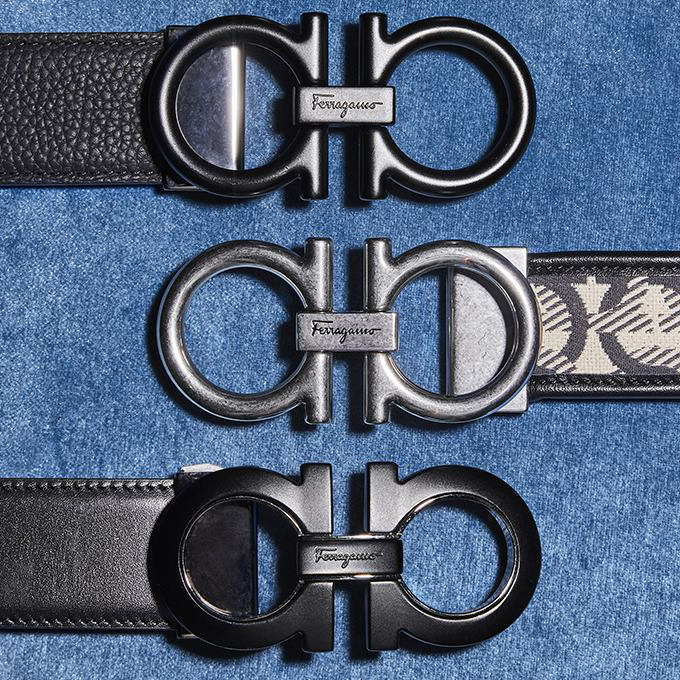 As previously mentioned, men's designer belts are usually made out of genuine leather and heavy-duty cotton.
Other brands, such as Prada, utilize other fabrics like nylon. For additional specifics, we highly recommend that you read the product description of your chosen belt.
What Sizes Do Men's Designer Belts Come In?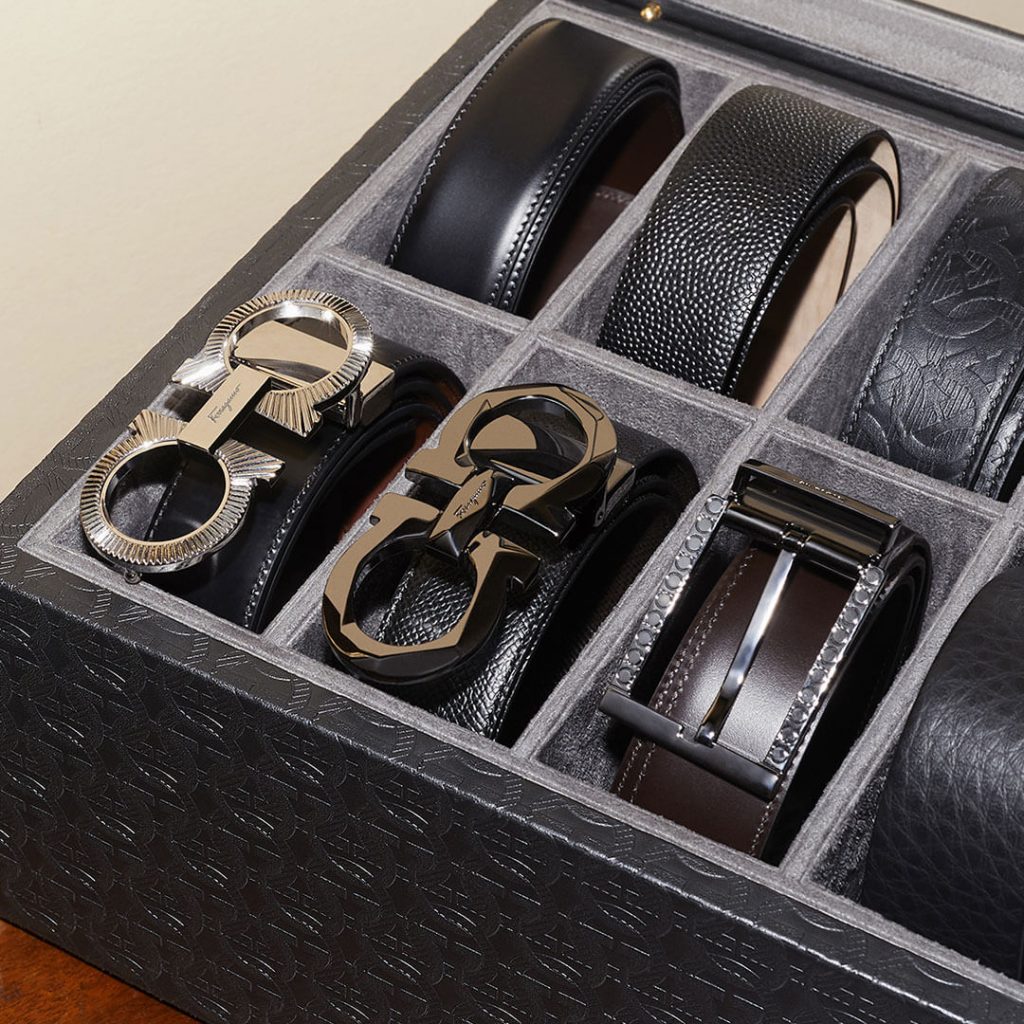 For men's belts, the sizes usually range from small to XXXL. It's worth noting that most brands offer their own sizing options—as Prada's perception of 'medium' may not apply to other companies like Burberry or Thom Browne.
Unfortunately, some labels just provide one-size only belts, which don't accommodate every body shape.
Are Men's Designer Belts Worth It?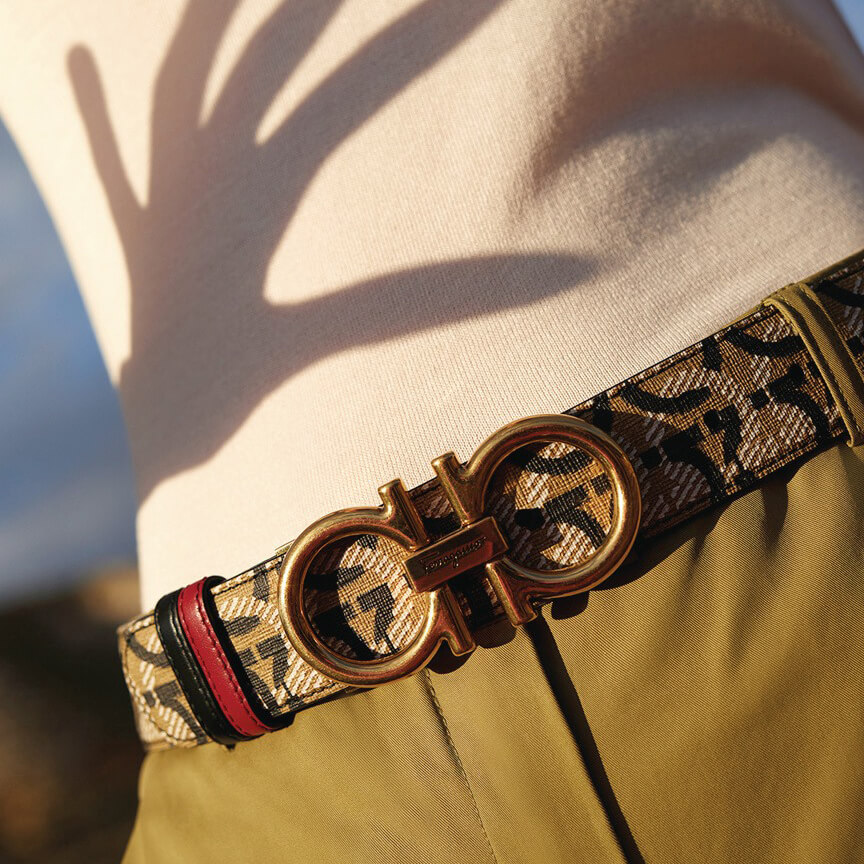 Let's be honest—designer belts are usually viewed as a frou-frou purchase. It's relatively easy to cop an affordable alternative online, so what's the value in investing in something that's so expensive?
For one, luxury goods exude that sense of sophistication and class that other brands can never offer. Two, most of these companies keep a close eye on quality craftsmanship and material composition, so you don't have to worry about loose threads here.
At the end of the day, trendsetters should consider the overall value of the belt. Is it something you can't imagine not wearing? If so, can you adequately justify dropping $400 on a luxury alternative? Whatever you choose, you can rest assured that there are hundreds of iconic belts to choose from.